We invite you . . .
. . . to join us for the first ACTP ICF Certified comprehensive evolutionary coach training programme in the world, training new coaches to move beyond coaching everyday success to coaching the evolution of human consciousness and global transformation.
The Evolutionary Coach Training Programme offers beginner and intermediate courses to develop core coaching competency at the ICF's Professional Certified Coach level, knowledge in developing coaching skills, and personal development for sustainable success in coaching.
The Evolutionary Coach Training Program has been carefully designed to start with foundational skills and then build quickly and dynamically to evolve your skills into a transformational space – a space where you, your clients and the world at large evolve, shift and transform for the better.
Who is this programme for?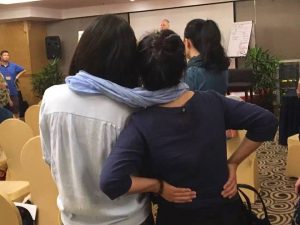 People looking for foundational core courses in coach training.
Existing coaches who want to deepen their skills and personal development to bring greater transformation to their coaching.
People who wish to become well-trained and masterful credentialed coaches.
Internal corporate and organizational coaches responsible for developing a strong coaching culture within their organization.
Individuals who are interested in incorporating solid coaching skills into other positions or professions.
Coaches with existing experience who want to attend an advanced programme.
People who want to communicate more effectively with others and gain more control of their life.
People who want to challenge themselves, learn deeply and laugh a lot!
What will you learn?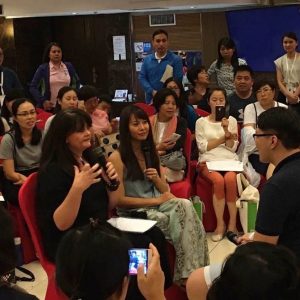 An in-depth understanding of the ICF's 11 Core Coaching Competencies.
How to find your own style and approach to coaching – understand your strengths and how to use the competencies with flair and individualism.
The Ethics & Standards of a Professional Coach.
What professional coaching is and the distinctions between coaching and other professional roles.
How to coach anyone using our toolbox of coaching models, skills and tools.
Crucial components in creating strong coaching contracts.
How to coach people with different learning styles, personalities, cultures, roles, etc.
How to apply coaching skills to different coaching scenarios.
The pitfalls and mistakes that untrained or poorly trained coaches make.
Pathways to becoming credentialed as a coach.
Who you are as a person and as a coach – and how to work with that powerfully to bring the very best to your coachees.
How a one-to-one coaching session has the power to shift a life and change the world.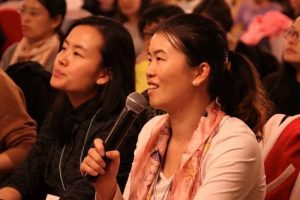 Programme structure
Pre-programme preparation and reading.
Module One:

Coaching Foundations
Five days of coach training.

Module Two:

Building your Skillset
Five days of coach training.

Towards Mastery in Coaching
Five days of coach training.

Coursework with supporting online learning.
Coaching practice in the workplace.
Video, audio and written materials for further learning.

Module Four:

Certification Module
3 days of coach training.Individual coach mentoring.Distance learning.
Final examination of coaching skills.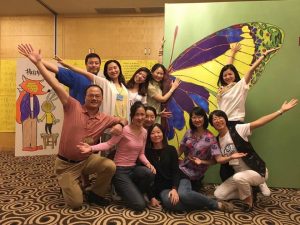 Quality Assurance
This coaching programme is accredited by the ICF International Coach Federation with ACTP Certification:
http://coachfederation.org/program/
Participants who graduate from this programme will be able to apply for credentialing with the ICF once they fulfil the requirements of a number of coaching hours for Associate or Professional Certified Coach.
Your face-to-face workshops will be run by experienced Master Certified Coaches and all mentoring will be done by trained, credentialed Coach Mentors.
For details of events and venues, click here.